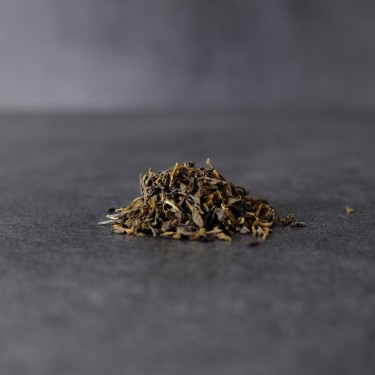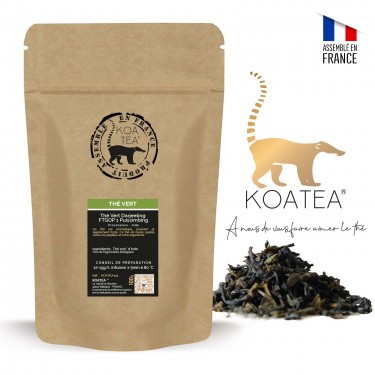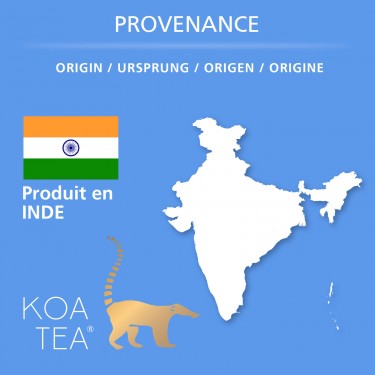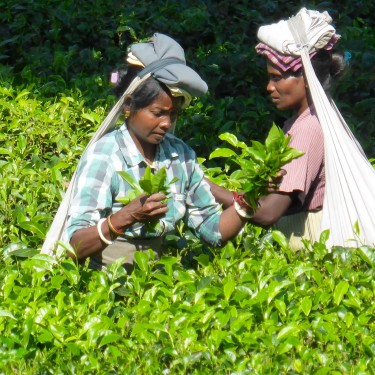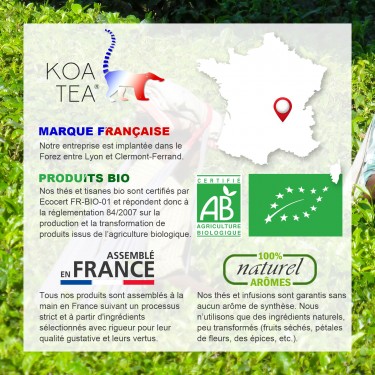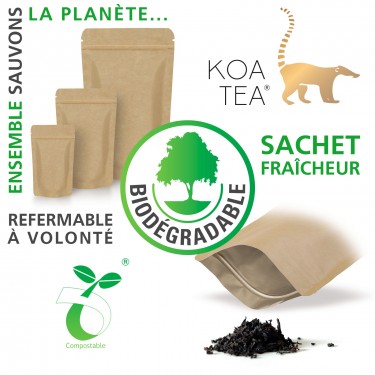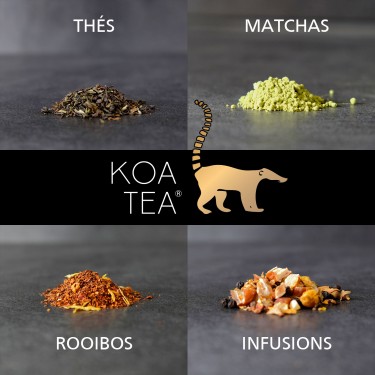 Darjeeling Organic Green Tea FTGFOP 1 Puissimbing is produced in the area of Darjeeling, in India. This region is located in West Bengal, in the foothills of the Himalayas. It is famous for its tea production benefiting from a protected geographical indication.
Our tea selected here is protected by a FGTOP designation. FTGOP means « Finest Tippy Golden Flowery Orange Pekoe », one of the most distinguished grades for a tea. This spring tea quality is marked by the number 1. These teas have more amber and power in their perfumes. This strength comes from the fact that tea plants grew under the summer sun providing more colourful leaves.
Ingredients
Green tea* from India.
Steeping Instructions
Quantity : 1215 gr/litre
Brewing Time : 1-3 min
Brewing Temp : 75 °C
Certification
Organic production
Certification according to the European regulation of organic farming.
Certification Ecocert FR-BIO-01.
Packaging
100 gr (40 cups) ou 50 gr (20 cups) – Resealable freshness bag  (longer shelf life).
A unique taste experience
Discover our collection of the best Teas & Infusions in the world.
Teas selected on site by our tea expert, in the most remote places of China, India, Sri Lanka to give you a unique taste experience.
This is what KOATEA® has been offering since its creation.
*From organic farming