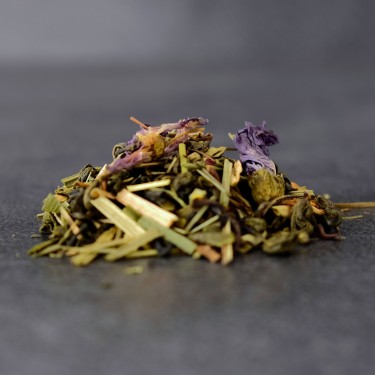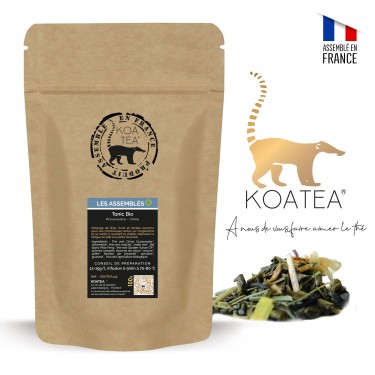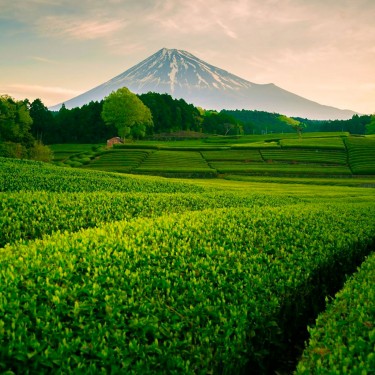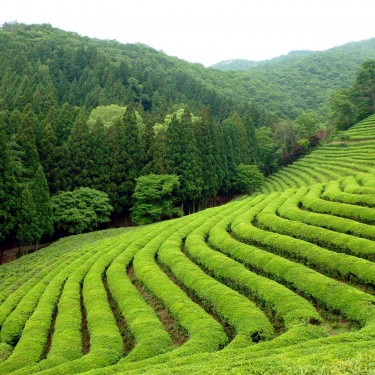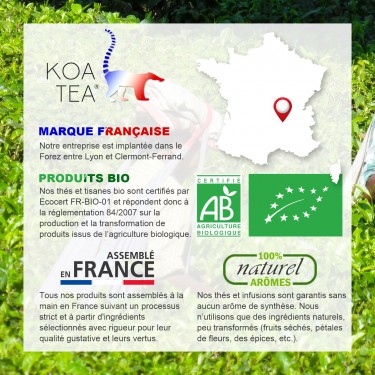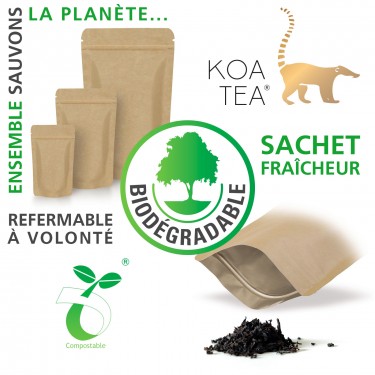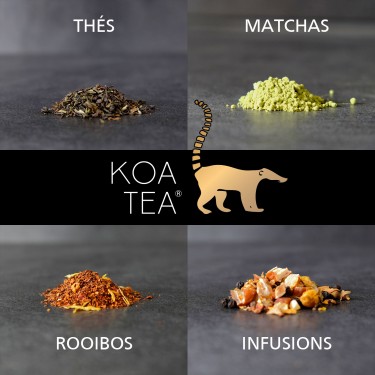 This mixture of very high quality and organic teas will bring you energy and boost for your day. The blend of green teas and mate is what makes this assembly a perfect product to stimulate weight loss. Its vegetal taste and its slight bitterness will wake your taste buds and your body up. Guarana helps to support the vitality and to reduce fatigue.
Ingredients
Steeping Instructions
Quantity : 12-15 gr/litre
Brewing Time : 2-3 min
Brewing Temp : 75-80 °C
Certification
Organic production
Certification according to the European regulation of organic farming.
Certification Ecocert FR-BIO-01.
Packaging
100 gr (40 cup) ou 50 gr (20 cup) – Resealable freshness bag (longer shelf-life).
A unique taste experience
Discover our collection of the best Teas & Infusions in the world.
Teas selected on site by our tea expert, in the most remote places of China, India, Sri Lanka to give you a unique taste experience.
This is what KOATEA® has been offering since its creation.
*From organic farming